Powering the Energy Sector
There is one fundamental reason for choosing an energy supplier: price.
All suppliers pay the same for energy, the trick is to add as little as possible for the consumer. Good IT helps keep that price low.
Paul Crorken is Head of Business Transformation and Innovation at PFP Energy. He explains why reliability and flexibility in IT services lie at the core of his business, central to the constant drive for improved efficiency.
PFP Energy supplies 8,000 small to medium enterprises. Add to that 55,000 residential customers and you'll appreciate there's a lot resting on the performance of the company's 102 employees.
Paul explains: "We buy our energy off the wholesale market and we sell that on to the customer. Efficiency is vital in everything we do. And IT is central to that. We need to know it can push the innovations we come up with."
PFP's IT services and their help desk are run by Holker. Paul speaks glowingly of a business relationship that really came about by chance: "About four years ago we were a company called Places For People and we got bought out. We had to move all our IT infrastructure into a new building because we were effectively a new company.
"We were with a company called Talk Internet at the time – now they've been bought out by Wavenet. We didn't have an IT department then and we decided to give it to somebody else. Talk Internet suggested Holker and that's how we found them. We had a couple of other companies tender and Holker won."
"When Talk Internet got bought out, our good relationship went out the window and we took some of the services from them to Holker, because Holker were a lot better. We actually clawed back money because they identified services we were paying for that we didn't actually need."
PFP holds the financial details of tens of thousands of companies and individuals, which is a huge responsibility. "Security is vital. We have actually had a cyber attack and everything got sorted out so there were no problems at all.
"It looked like they were trying to get to our billing provider through us, thinking that they could get at Government information. We found out it was a Russian attack, but nothing ever came of it. All the data was secure so that was fine. Security is great. No issues whatsoever."
PFP, with Holker's help, has always been a company that looks to the future, but as with many other businesses, lockdown has forced them to innovate further.
"In the last six months with Holker, in a massive push, we've gone into remote desktop working, for obvious reasons. That was coming into play anyway, but it just so happened that two weeks before starting the tests the Covid kicked in and all of a sudden everyone had to work home starting the next day. They took PCs home with them then we figured out how to do it.
"We decided that while RDS [Remote Desktop Services] is a good solution, is doesn't work from a voice platform facility, so if we want to use Microsoft Teams, Zoom… It doesn't have the functionality to do it. It will work sometimes and it doesn't another time. We need it to work all the time so we've just signed a contract for VM Horizon for the next three years."
"That gets built on top of RDS that allows you to get the voice connectivity. All the desktops that are in the building are three to four years old, but this gives them another three to four-year lifespan because it's all in the cloud now. That's looking to go live in the next month now."
"It got to the point where we couldn't have calls with our provider, Ofgem, because Teams wasn't working, so VM Horizon is something we need to move to. That wasn't something Holker had missed – it wasn't a requirement six months ago because the way of the world was different."
Holker are more than just a helpdesk to PFP, Paul sees them more as part of the team: "We have got our telephony contracts running out. Holker are going to go out and get two or three tenders for us, because they understand much better how our office works than ourselves. We give them the requirements and they go away and give us some options.
"They will pick up things for us as and when – there's nothing in the contract to say they will do this but, it makes sense for both sides. For us it's better to have everything with them because it's a one-stop shop."
"When we had problems before, our old provider would take three to four days to fix them. When I ring Holker with a problem it's literally fixed within one or two hours, depending on what it is. The way they work keeps projects moving for us."
Paul is constantly impressed by Holker's proactive attitude: "Just yesterday we had a meeting with Holker on the VM Horizon platform. We mentioned the telephony system and they said 'Right, we need to know about that, because what you have works now but we need to know what other things will come in in the next two years and whether VM Horizon will work with that platform. They are very forward thinking and do think of things like that."
The relationship between Holker and PFP works so well, Paul wouldn't dream of going with someone else. They renewed their contract this year and as Paul says: "We didn't even go for a tender with anyone else."
PFP holds the financial details of tens of thousands of companies and individuals, which is a huge responsibility.
Security is vital.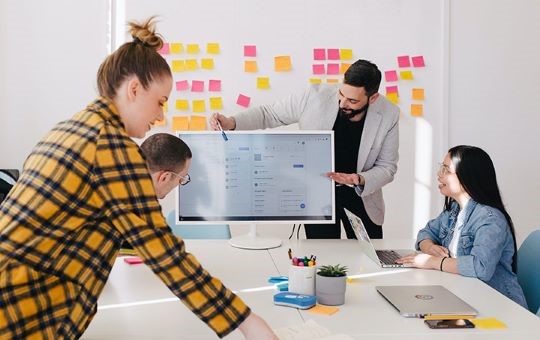 2020 saw the coming together of Holker, one of the UK's fastest growing IT consultancies, and PC Edutech, leaders in the provision of expert support and services to the education sector to create a team of some 45 people who are experts in education.
Together, they provide consultancy, technical support and specialist systems to support almost 20,000 students and staff at more than 60 schools, every day.
Central to the appeal of the Holker team is their understanding of the needs of the education sector today – from service delivery to financial planning – and the expectations for physical and digital classrooms tomorrow. Underpinning this is their reputation for delivering the best in security, embedded into every system and activity.
Unique within this sector is the focus on identifying, implementing and supporting the right Management Information System (MIS). Our consultants provide the essential training, support and guidance from initial planning, to everyday operations. Leaving school staff free to focus their valuable time on pupils.
When you come to us you can expect senior level consultancy and exceptional delivery in the most IT critical areas:
Technical Support & Consultancy
IT in schools is now an integral part of the curriculum, and online apps for pupils and parents are now very much in demand, and almost expected. Someone needs to implement and manage all this tech, so our experts in education do just this, with a field technician designated to your school or college, for the duration of the contract. This adds a personal service, where our technician becomes part of the staffing team.
Our Technical Support contracts offer:
Regular visit patterns with a designated technician to support all IT hardware and software
Three year development plan at the beginning of the contract, with regular timely reviews, to ensure stability, growth and development in line with the schools individual IT budget
Advice and monitoring of network and internet security in support of government legislation
Unlimited prioritised emergency callout
Project management of all IT developments and improvements
Technical Helpdesk for School Staff
Managing all the school's data in line with GDPR regulations
Cloud back up services with regular monitoring
Internet Service Provision, filtering and monitoring
Remote working desktop management
Installations of equipment, such as digital signage, printers and audio-visual solutions etc.
Administration for quotes, account management and finance services.
MIS Administration Services
With pupil data being the basis for school funding, the correct information is essential to ensure accuracy of budgeting and maximising of available funds. Our teams have worked alongside RM School Management Solutions for more than a decade developing the working practices to ensure data quality and effective use of the systems to aid administrative functions.
Our Administration Support contract provides peace of mind for our clients offering:
Remote desktop support: always there and offering remote support to guide you through addressing work issues and fixing the most difficult of scenarios. With positive feedback loops we work to deliver measurable reductions in support issues.
Unlimited training: we work to deliver an effective working environment, and for us this means the provision of unlimited training for all school-based staff using the MIS database as part of our core package.
Support materials available to provide everything you need to implement and manage all standard processes.
RM Integris support: with a professional and accessible support desk with the comprehensive legislative knowledge and Integris ability.
Assessment support for Integris – if required, we can create mark books bespoke to the school, in partnership with school requirements.
Arbor Support: Holker Group are the only accredited Arbor support company in the North West, and are fully trained in the 100% Cloud solution that is being taken up by many schools and colleges now, as the most innovative MIS provision currently on the market.
With services from cabling and digital signage to audio visual installations, printers and copiers and site wide installations, talk to our team today on 01204 885880 or email education@holkerit.co.uk
Cloud storage gives you access to your IT systems on demand, but it needs careful management and can be overwhelming for the new user.
We explain why the Holker Cloud is different, and how we can make it work for you.
WHAT IS THE CLOUD?
The Cloud is the name given to the practice of moving applications, workflows, and just about any other information that needs to be stored, away from businesses offices or datacentres to be hosted by third parties.
In contrast to the traditional hosting that was prevalent in the early 2000's, clients expect constant availability with self-service, flexibility, simplicity, quick provisioning and usage-based billing built in. Cloud accounts need expert management and Holker, with the Holker cloud, provides this.
WHY IS TRUSTING IN THE CLOUD GOOD FOR YOUR BUSINESS?
It makes sense financially – all the costs which would have been traditionally applied to three- or five-year capex cycles are now put towards operating. The Holker cloud spreads these costs.
There's no extra cost or time required to train IT Staff and deal with the complexity of managing your own IT hardware. We are there for all of this and to deal with problems including possible outages (and the fallout that these cause).
It removes the complexity of technology from your list of responsibilities, and leaves your crucial data, processes and tools in the hands of experts.
You will gain an expert technology specialist to look after your IT, covered by a monthly fee, that can be scaled up and down to suit your needs.
WHY CHOOSE HOLKER CLOUD?
When people talk about the cloud, the first names that spring to mind are Microsoft, Google and Amazon, and while these global, multi-million-dollar businesses are great and work well, they are just not suited for everyone.
Using these services directly adds new levels of complexity for your business, whatever the size of your company. It may mean you need to employ an IT manager specifically to deal with your cloud services. The support costs of running expensive servers with the big cloud players can be crippling.
With Holker Cloud, your business deals directly with Holker. There are no service tie ins, third parties, licence requests or IT management required on your part, as we have all the tools, contacts, hardware, specialised service expertise and technology to deal with all the intricacies of IT for you. One helpdesk number is all you need.
IS THE CLOUD SECURE?
The Holker Cloud puts security first. It is fundamental to everything we do and is built-in (not added-on) throughout all our services and support provision. It is present in the design of our infrastructure, not an expensive feature that you have to pay for separately.
Security breaches can not only damage your company's reputation and finances, they can permanently damage your business.
Holker wraps its whole cloud offering in the Holker culture of honesty, integrity, friendliness and straight-talking. Holker takes the time to understand you, your business and your needs then creates a system that is completely bespoke for you. Holker talks IT in real language, with no jargon.
DO I REALLY NEED TO KNOW ALL THIS?
We understand that a lot of our clients don't really care how Holker Cloud works, and don't want to waste their time hearing about different technologies or the different types of firewalls, servers and switches we use.
A gardener wouldn't expect you to ask about the different tools he uses for different types of soil. So, we wouldn't expect you to ask about our kit either. Trust in us as experts, as you would a gardener. (Incidentally, if you did have a burning desire to know the serial number and type of firewall we used for your business and why we used it, we would be happy to tell you, just like the gardener would be happy to tell you about his trowels).
We are here to understand you, speak your language, and understand the way you work, so that the Holker Team can become an extension of your own team – hand- picked just for your business.
With Holker Cloud, your business deals directly with Holker. There are no service tie ins, third parties, licence requests or IT management required.
Lock down.  Three sites. 100 employees. The brief we got from the MD of the company was 'just make it work'.
We did, within 24 hours.
This year has seen a forced re-evaluation of office life with secure, remote access to internal systems vital for most businesses.
Lockdown caused a scramble to enable staff to work in isolation. So how did we do it, and what have we learned?
2020 has become the year of WFH – working from home. But even as late as March remote working was mostly a privilege enjoyed by employees of larger, more technically astute companies. Lockdown surprised everyone with the sudden need for entire workforces to operate remotely. Holker's clients faced the challenge of making fundamental changes, practically, smoothly and overnight.
There was no one-size-fits-all way to make this transition – each company had its own specific needs, and we had to tailor their systems individually, often employee by employee.
We've chosen three examples to illustrate the variety of our clients' needs and what we did to meet them.
Client Example One
The management team asked all their staff to pick up their desktops, laptops, wires and phones and simply plug them in at home. Unsurprisingly, this didn't work.
Some staff had no network cables and none of the PCs that the staff took home had VPN access, or any access to the applications they needed. Some staff had no power for their desk phones, but they didn't connect remotely to the office anyway, so all of them were useless.
Our helpdesk staff talked to every staff member individually, found out what they needed to do their jobs, and either ordered the missing equipment or made the necessary connections live. They set up VPN connections and installed the apps everyone required in their roles and deployed 'soft phones' to all users to make and receive calls on their own numbers.
This business had three sites in the UK, and nearly 100 employees, so this wasn't an easy job. The only brief we got from the MD of the company was 'just make it work'. We did, within 24 hours.
Client Example Two
Our client purchased laptops for all their staff, who worked in a small call centre of around 35 staff. The RDS was already configured, so Holker had to set up all users with DUO authentication to allow them to access the RDS server securely. DUO allowed the users to connect securely using MFA (multi-factor authentication). Holker again worked with the individuals and the management to set all this up quickly and as painlessly as possible.
Client Example Three
An individual user needed a whole new set up – new equipment, new desktop and new applications. Of course, Holker staff were also working from home and there was no way of getting into the office to pick up and build the new computer. One of our helpdesk engineers, Carl Smith-Wilkinson, helped the customer build a new computer from scratch by talking them through the process on the phone and on FaceTime.
This computer was 'out of the box' with no software or applications installed, no email set up and no VPN connectivity. Carl patiently walked the client through every step, explaining what to do at each stage, until he got to a point where he could use the Wi-Fi to finish everything off.
Carl and the user in question now have a strong bond!
One thing that is central to Holker's philosophy is that relationships with our customers are just as important as our technical expertise. There is no point in having the knowledge if we can't impart effectively and to the right people.
The lockdown caused a variety of problems for the Holker IT Support team to solve – our clients' needs were varied and completely unprecedented, as you can see from above. We have summed up the main challenges in five points, below.
The individual user – This is possibly the most important aspect to consider with a change of this magnitude. The move from a people-centric office culture of face to face meetings and gossip at the water cooler to working at home from the kitchen table, perhaps having to care for children or maybe alone and in isolation can be a huge shock to the system. The welfare of the individual, from CEOs and management to receptionists, is a prime consideration. There are tools to help with this, via You Tube and apps, but the support of employers and a solid team culture is vital.
Communication – when shouting across the room for a quick 'yes/no answer' on a technical point or bonding over a coffee becomes impossible, it is important to have simple and effective channels of communication open for all employees. Various video networking options have helped for conference calls, team calls and management one-to-ones. Holker always recommends MS Teams – it is great for collaboration on documents, and the user experience is superior to other products. It is also free, as long as you have office 365.
Environment – the working environment staff can create at home has a huge bearing on welfare and how effectively they can communicate. This varies greatly from person to person. Some users may already have an office set up with the right chair and hardware and super-fast broadband. Others may have to adapt their everyday furniture or may not even have Wi-Fi. Most company owners have had to face the fact that all their staff's home study environments, from kitchen tables to gardens to lofts, are now an extension of the workplace.
Access to Business Apps – Office 365 is already cloud-based but other applications that are only accessible on-site cannot be connected to via Wi-Fi. A central and secure remote connection to the company network, such as a VPN, is a requirement for most businesses. This needs to be created via our IT support desk.
Security – which is the foundation of everything above. To protect data, assets and finances, and to keep everything secure from hackers, Holker uses of MFA, DUO and other multi-factor authentication products which typically use mobile devices to keep companies' sensitive information secure.
Remote working is now the norm, not the exception, and large numbers of businesses have still not returned to the office.
One question remains:  do we even need bricks-and-motor offices anymore?
Cloud applications such as Microsoft 365 are now essential for most businesses , so what can we give you that other suppliers can't? Paul Taylor, Head of Cloud Services, explains why the Holker Cloud is unique and how it can help your business.
Holker offers a flexible budget plan. You pay for what you use, and you can scale up and down by adding and removing applications. This ensures our clients don't get stuck with an investment in IT they can't change until the renewal date.
Paul explains, "Cloud Services have come into their own particularly this year –  no one could have expected how quite unpredictable it's been. Cloud solutions give you the option of changing your system, rather than holding on to outdated IT or reaching into your pocket for another large sum of money. It gives you the option of not letting your business plan be dictated by IT'"
The Holker Cloud is a more bespoke model than the ones provided by the traditional big players like Microsoft, Google and Amazon. SMEs often need more flexibility and a simpler support model. Paul expands on this: "What I mean is that the big players are very much geared up for everything being automated, for large systems, automatic provisioning. It's very granular in that you are charged for every little thing. Not just your storage, every time you access the storage; not just your bandwidth, but every time you send any traffic."
"Everything is itemised and what that means is that it can be very difficult to predict what the cost is going to be.  Often, being able to specify requirements and come up with predictable costs is more work than the actual task being undertaken. Customers are just looking for a simpler costing model, whether that be per user, or per application, but without all these individual little things being added on".
With the Holker Cloud, one point of contact is all you need, one company to manage everything IT related.
Paul sums it up well when he says, "The Holker team manage your apps as well as your cloud solutions and support for incidents. They give you simple pricing models, and advise on any changes as business requirements change. They supervise the whole process of moving to all the benefits of the cloud solutions while not adding any difficulty or headache.
"What Holker bring to the table, particularly with the cloud solutions and services, is that they understand your business, your applications and how everyone works. – We understand the people that are sitting in your offices, and we understand the cloud infrastructure and the IT. Holker join all this up and get it all in the same room. We understand your business end to end and your IT end to end without having to bring in third parties and all the difficulty that brings."
Paul concludes by saying, "Ultimately, Holker take responsibility for your IT – from the person sitting in front of the keyboard, to the servers, the cloud infrastructure, and connectivity…the whole piece.  We also provide account managers to talk to you about your business requirements, NOT your IT requirements'.
With the Holker Cloud, one point of contact is all you need, one company to manage everything IT related.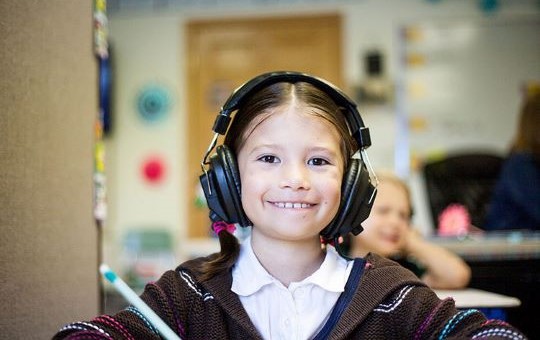 Bringing School Home during lockdown
Children are finally back at school but during the five months of lockdown, home schooling became the norm.
PC Edutech was acquired by Holker IT in July 2020. Here, Technical Manager James Went explains how we helped clients provide remote teaching and tells us which of the new practices he thinks will remain.
DURING LOCKDOWN, HOW DID WE HELP OUR CLIENTS COPE WITH THE SWITCH TO MASS HOME SCHOOLING?
This was mainly a case of getting people to use Office 365 Services, like MS Teams and Sharepoint. We worked with each school to set up remote access via the teachers' devices using, for example, a secure VPN or Remote App. The schools also have some third-party tools, that we sometimes help with.
WHAT PRACTICES WILL STILL REMAIN, WHEN THE SCHOOLS GET BACK TO NORMAL?
The Remote App and the VPN will stay in place, as some teachers work from home anyway for class plans etc. The use of MS Teams and video apps will reduce, but there is more potential now for revision, homework and communication between the student and the teacher, as they now have the technology to use remote working to their advantage.
PLEASE COULD YOU OUTLINE THE PROBLEMS FACED AS LOCKDOWN HIT?
A lot of the schools didn't have a remote access functionality, because schools are on a tight budget, and prior to lockdown this wasn't a priority. But, overnight, it suddenly became a massive priority!
Our field engineers had to go out to almost all the schools and set up the remote working environment. Sometimes we could work with the existing equipment in place and there wasn't much to change, other clients needed an upgrade. All of it was bespoke work, recommended by our field engineers.
SYSTEMS AND TECH USED
We used secure VPN set ups in all cases with remote app desktop services. Security was built into all this by design, especially the Remote App, as it requires MFA to work.
WAS THIS A SUCCESS?
All clients were able to get what they needed, and it worked well, so it was a success I'd say.
HOW DID OUR STAFF SURVIVE THE LOCKDOWN?
Before the country was locked down, we went down to a skeleton staff in the office, and the helpdesk had calls diverted through to their mobiles. We also started using MS Teams heavily between ourselves, which was a big change. The field engineers stopped going into schools, so this disrupted our way of working slightly, but due to the massive influx of calls we could use the field engineers as part of the helpdesk, and this really helped to get all the schools up and running quickly, so the business continued.
Once all the initial tickets were dealt with, the field engineers where then deployed into a more engineering maintenance role, sticking to their scheduled 'visits' which ended up being all done via Teams or remotely.
In essence, we kept 'business as usual' throughout the lockdown, just like Holker did, and didn't leave any of our clients 'un-serviced'.
NOW HOLKER HAS ACQUIRED PC EDUTECH, WHAT ARE THE BENEFITS OF THIS?
Holker has a better Cloud environment to serve our clients. A lot of our clients are used to 'On Premise' solutions, but they are moving slowly towards Cloud Services and Apps, and of course the future will see more of this. By teaming up with Holker, and using Holker Cloud instead of third parties, we can now be very much in control and manage this environment ourselves.
The expertise at Holker is better than ours, so this allows us to advise our clients of better solutions and different ways of working.
The account management for our clients is sometimes quite demanding, due to the relationship they have and interaction with IT. Having a better structure in terms of a single point of contact should make for a better service, and this will really be beneficial for our clients.
WHAT BENEFITS ARE PC EDUTECH BRINGING TO HOLKER?
The Management Information Systems (MIS) that the Schools and Educational facilities use are specialised for that sector, and the expertise and support via PC EduTech's engineers adds an extra string to Holker's bow.
An MIS is essentially, a people database and to comply with the DfE regulations, educational facilities HAVE to have one of these systems in place to report their various statistics etc.
There are a few MIS packages that clients use in the UK for this purpose, Integris and Abour are the ones that we use, but SIMS is the leader in the market. The problem is they are not innovative, they are not embracing the latest technologies, and because they are the largest, they are very expensive. This means most primary schools and low-funded schools cannot afford it.
There are not many IT companies I know that give all that Holker can give when it comes to specialist knowledge of MIS for Education packages, technical support and the full wrap-around of services, expertise and advice that Holker have from years of experience.  I think for Education, our services are unique now, and it gives our customers exactly what they need in terms of IT.